Add Video To
Cancel
Loading... 0%
Eesha Koppikar photo shoot with her BOY-FRIEND! |
21 |
Eesha Koppikar photo shoot with her BOY-FRIEND!
02:19 | Times

Set pieces cost us - Pellegrini
1:02 | Omnisport

Salman Khan and Prabhudeva to work together Again
2:50 | Zoomtv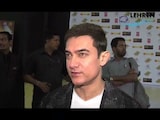 Aamir khan Will Always Be A Bandra Boy
00:57 | http://www.lehren.tv/
Corporate Site l Privacy l Terms l Help
© Vuclip, Inc. 2008-16. All rights reserved.