Add Video To
Cancel
Top 10 Hottest WAGs
02:24 | Diagonal View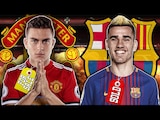 Manchester United Ready To Spend £200M On Paulo Dybala After Griezmann Snub! | Transfer Talk
6:41 | Diagonal View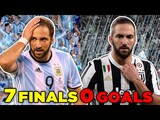 Footballers Who CHOKE In Big Games XI!
11:30 | Diagonal View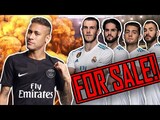 REVEALED: Real Madrid To SELL 4 Superstars To Buy Neymar For €400M! | Transfer Talk
6:31 | Diagonal View
Footballers Who Are TOO GOOD For Their Club XI
10:24 | Diagonal View
Corporate Site l Privacy l Terms l Help
© Vuclip, Inc. 2008-16. All rights reserved.